Ladies and gentlemen today we feature the very attractive model from the Lone-Star State,
Logan Blackthorn!! Logan made his debut in San Antonio, Texas modelling for many well known photographers in Texas. His "Bad Boy" style gained him much attention in the industry
especially from Bad John Paul who signed him to his agency on sight! Logan isn't afraid to push the envelope over, and over, and over, and over again which makes him so special among his following!!! We had the pleasure to ask model and tattoo artist, Logan Blackthorn, some questions and below you'll find some very interesting answers!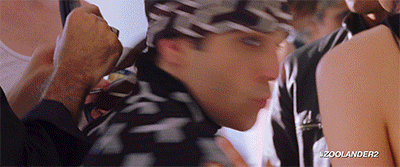 What made you interested in modelling?
Honestly... I had no intention of getting into any of this, it was something that just kind of... fell into my lap.  A very close friend ( Hi Chela!) got me into it. 
What type of modelling do you do?
I've done a few styles. My favorite I think it Avant Garde. But I've done fashion, editorial, nude...a little of it all I suppose.
What goals do you have as a model?
Goals...I suppose my goal at this point are to use my devilishly good looks to take over the world. ....and to create art on as many different levels and platforms as I can while making little extra cash on the way. 
What other hobbies do you have?
I'm an artist, so while I'm not in front of the camera or practicing my "blue steel" look...I'm doing art.  I like to go for a good ride now and then... longboarding is relaxing. All though taking a fall at my age proves to be...quite opposite.  I try to remind myself I'm almost 40, not 20. 
Who have you shot with?
Ummm let's see... Calvin Brockington, BadJohnPaul, Shawn Smith, Wander Aguiar...quite a few that. 
Who are your favorite photographers?
Man... tooo many to list. I love Haris Nukem work.  Terry Richardson... just to name a couple.
What shoots are you most proud of?
Most proud...ALL of them.  I'm proud of all of my work. Even my silly ass selfies that I post on IG. Because what I do makes those that follow my work smile. It motivates some.... and I love that. 
Have you been published?
Yes I'm a couple of e-pubs. 
What makes you different in the modelling world?
Interesting question.  I'd have to say the fact that I'm pushing 40, I'm heavily tattooed. 
How can we reach you (social media)?
Ig: @Logan.Backthorn
Don't forget to check out "1990"
Please reload